Opsealog participated in the ADIPEC 2019, in the Digitalization Zone, among other companies, also disrupting the industry.
Exhibition & Conferences
The Abu Dhabi International Exhibition & Conference is one of the biggest Oil & Gas events in the world. As an exhibitor, Opsealog had the opportunity to talk about the challenges of generating efficiency in marine offshore operations and how data and digitalization play an essential role in this process. Barbara Sanches, Marketing Manager of Opsealog, presented the company and its product Marinelog to the fair visitors in the Digitalization Zone conference stand during all four days of the event.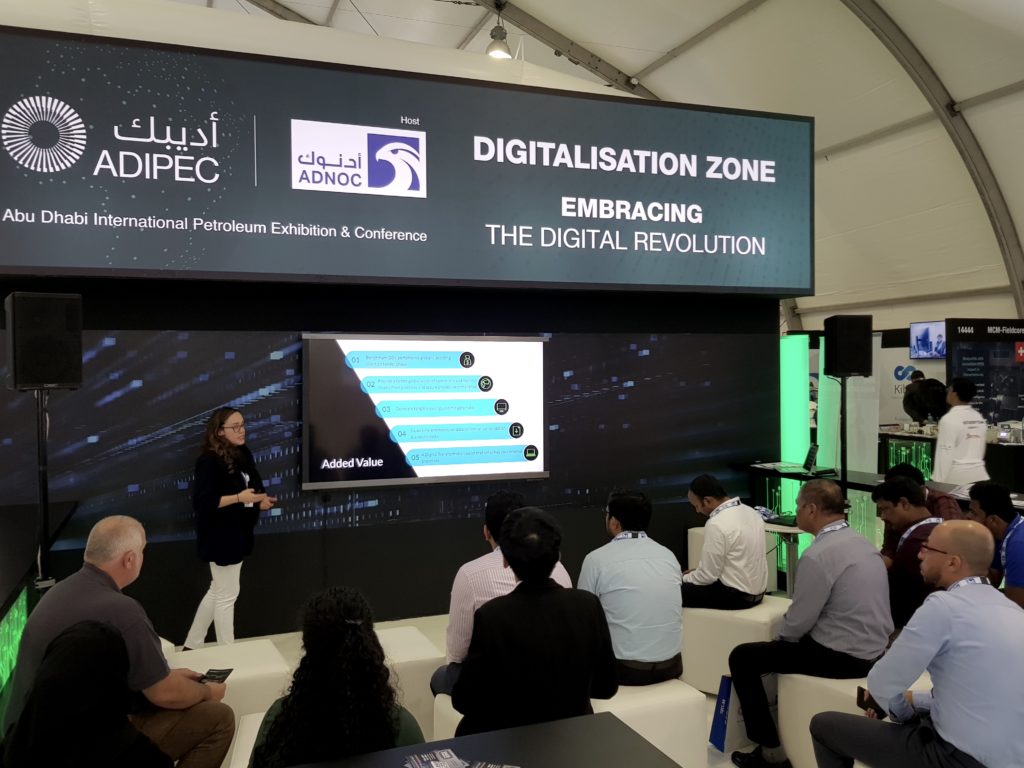 Business France Award
This experience has increased Opsealog's international exposure and enabled the team to talk about the solution and meet face-to-face with industry stakeholders. Opsealog excellently introduced its disruptive solutions in the Middle East, proudly receiving the "Business France Award – Adipec 2019" for being the most promising company for the Middle East in Oil & Gas sector.