If you've ever admired a boat or a ship and wondered who works on them and who those people are, you're in the right place. We often forget that there's so much more to the maritime industry than large, roll-on roll-off vessels and massive oil tankers that bring us gas, crude oil, and refined fuel. This article will provide a few maritime industry interesting facts that you may not be aware of.
1. Shipping drives the world's economy.
If you're like most people, you don't think about the ways in which you rely on shipping to transport goods around the globe. But here's a fun fact: 90% of all goods that are transported around the globe are done so by sea.
That's right—90%! From food to clothing and energy sources to raw materials and consumer goods, shipping is how most of us get what we need. It's a huge industry and responsible for moving more than 90% of everything that enters or exits ports around the world.
But what does that mean for us? Well, for starters, it means that if you are looking to get something from one place to another quickly and reliably (and cheaply), you're likely going to be using some form of maritime transport.
2. The shipping industry is safer than you think
That's because it was one of the first industries to adopt international safety standards. Today, the Maritime is a sector highly regulated by agencies like International Maritime Organization (IMO) that frame the standards for safer, more environmentally friendly shipping.
The IMO has rules on everything from pollution prevention to ship design to crew training—all to reduce accidents at sea and make sure the global fleet runs as efficiently as possible.
But it wasn't always this way. If you've ever seen a movie or TV show set in a 19th-century port town or shipyard, you know that life on board a ship back then was extremely dangerous—and not just for sailors but also for crew members who worked below deck or in port facilities where ships were repaired or stored during layovers between voyages.
The reason? There were no real standards governing how ships were constructed or operated until after the 1950s. Today, there are many regulations in the Maritime to frame the operations, training, and equipment onboard to increase the level of safety and security.
There are still many concerns about modern piracy, but technology has enabled the maritime to prevent and mitigate piracy risks and protect their crews.
Modern technology has enabled maritime companies to use satellite communication systems that allow them to monitor their vessels remotely and prevent attacks from happening in real time.
3. Ocean freight is surprisingly cheap—even if you're shipping a huge volume of goods by sea.
The ocean freight industry is one of the oldest, most effective, and most cost-efficient methods of transporting goods around the world.
Thanks to the implementation of container transportation, shipping became a cost-effective option for transporting goods around the globe.
Even though the high demand and the disruptions caused by covid 19, the prices remain low compared to other shipping methods.
The ocean freight industry has a highly competitive structure, with many players offering similar services at competitive rates. This reduces overheads for shipping companies and allows them to pass on those benefits to their customers.
4. The cost of shipbuilding is enormous!
Despite the competitive pricing offered to their clients, shipping companies still require expensive assets. For example, shipping companies need to invest at least a couple hundred thousand dollars to build a large container ship. However, nothing compares to the prices of luxury cruise ships that can cost over 1 billion dollars.
A study by Lloyd's Register found that the global shipbuilding industry will spend almost $100 billion on new ships over the next year or so.
Despite these costs, investment in this sector remains strong because there is a lot of money to be made and because it is necessary for companies in other industries to deliver goods across oceans quickly and efficiently.
5. Ships are larger and more powerful than ever!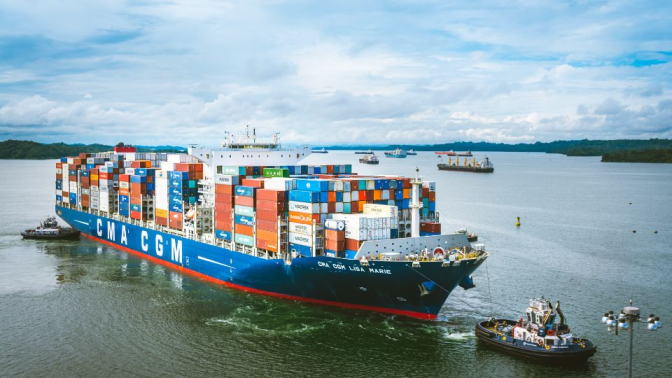 Sure, it's a lot of work to move things from place to place. But when you consider the sheer size of these ships, you'll realize that it takes some serious power to get them moving!
Container ships can have engines that produce over 100,000hp—roughly 1,000 times more than an average car.
On top of that, the sheer size of these ships also requires impressive engineering feats. The Maersk Line's Triple-E class of vessels is currently the largest ship ever built with a total length of 400 meters (1,300 feet). Its cargo capacity alone is equivalent to 200 Olympic-size swimming pools!
6. What is the capacity of the world's largest container ships?
If you guessed "a lot," then you're right! Cutting-edge design, innovative technology, and a global supply chain have given birth to the world's largest container ships.
The world's largest container ships can carry over 21,000 TEU (20-foot equivalent unit) into ports across the globe; modern container ships can hold up to 745 million bananas.
These vessels are a product of years of innovation and development, which have made them capable of carrying more than ever before. In fact, they're so big that they've become a serious contender in global trade.
7. When you think about how far a ship travels in a single year, it's easy to get lost in the numbers.
Here's a perspective-shifter: Shipping containers are moving from port to port daily. They travel an amount of distance equivalent to a quarter of the way to the moon and back in a single year! Enough to travel around the world seven times!
That's right—a single year. That's how much traveling these ships do!
8. The Maritime has influenced languages globally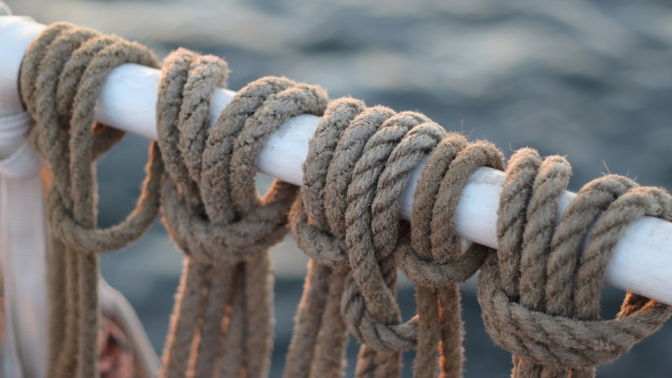 Have you ever wondered why we say "learning the ropes" or "at close quarters" in English? Or how about "high and dry"?
Many maritime expressions have found their way into everyday language. Sayings in English such as "feeling blue", "on board", and "all hands on deck" all have nautical origins.
You may not realize it, but many maritime expressions that have found their way into everyday language. Sayings in English such as "feeling blue", "on board", and "all hands on deck" all have nautical origins.
Conclusion
So there you have it, eight maritime industry fun facts. Hopefully, this list will satisfy your nautical curiosity for the time being; we'd love to hear what fact surprised you the most.
Whether or not you've heard of the marine transport industry previously, you're probably aware by now that it's a lot more than just boats and ships—and we hope that this article has shown you just how exciting and important this field is to the world as a whole.