DIGITIZE YOUR OIL RECORD BOOKS
Unlock the hidden value of your oil data with Streamlog Digital Oil Record Book and improve your compliance.
Streamline your oil reporting with Streamlog Oil Record Book
Transform your maritime oil management with Streamlog Oil Record Book. This digital solution makes it easy to track and document oil operations, streamline data collection and analysis, and automate compliance reporting. Start optimizing your operations today.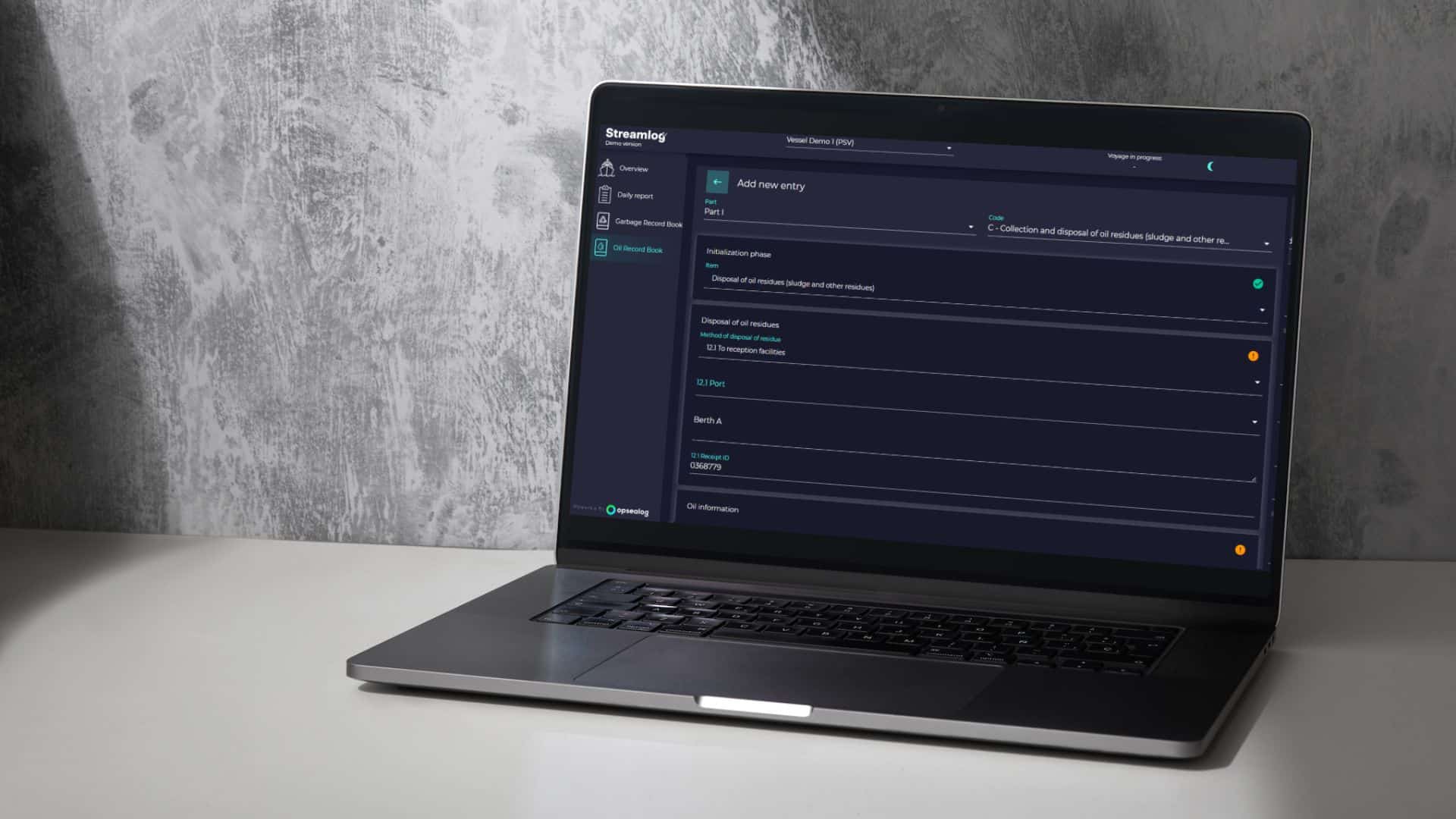 What is an Oil Record Book?
The oil record book is a critical document used in the maritime industry to keep track of oil operations on ships. It's used to record information about the discharge of oil, oily mixtures, and the handling of oily waste.
The purpose of an oil record book is to ensure that ships are in compliance with international regulations and to provide a complete record of oil operations. However, manual record-keeping can be time-consuming, prone to errors, and difficult to access. That's where Streamlog Oil Record Book comes in.
The Key Functionalities of Our Oil Record Book
Oil Tracking and Documentation
Easily track and document oil operations, including the discharge of oil, oily mixtures, and the handling of oily waste.
Real-time data collection and analysis
Collect and analyze data in real-time, making it easier to identify trends and areas for improvement in your oil operations.
Automated Compliance Reporting
Comply with MARPOL Annex I and reduce the risk of penalties and fines, while also having a complete and accurate record of your oil operations.
The Benefits of Digital Oil Management
All you information in one application, boosting your digital transformation
Increased efficiency and cost savings
Designed by seafarers for seafarers, addressing the daily challenges of their lives.
Streamlined data collection and analysis
Customized to fit different vessel types, activities, and client' needs.
Enhanced data accessibility
Information is stored in the cloud, accessible from anywhere . Developed to transmit data even with limited onboard connectivity.
Data Quality & Support
Our data security and quality standards and processes ensure data accuracy and traceability.
Get Started with Opsealog's Oil Record Book Today
Don't wait any longer to digitize your maritime oil record books! With Streamlog Oil Record Book, certified by Bureau Veritas, you can comply with international regulations, and streamline your data collection and analysis. Start taking advantage of previously unused data and identify new opportunities to optimize your operations like never before.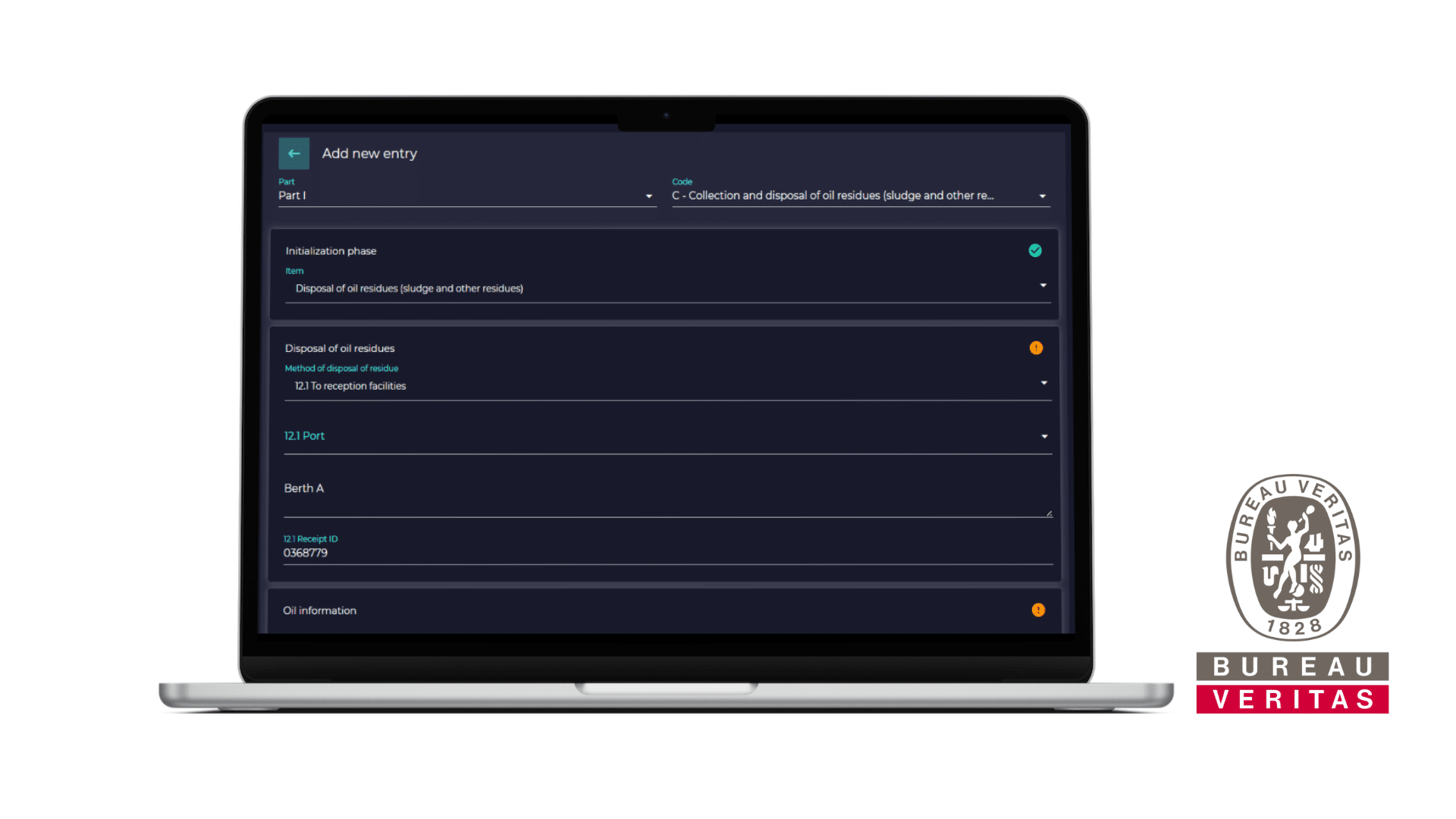 Discover Streamlog Maritime Digital Logbooks
We created a suite of digital logbooks that will help ship owners take a step into their digital transformation.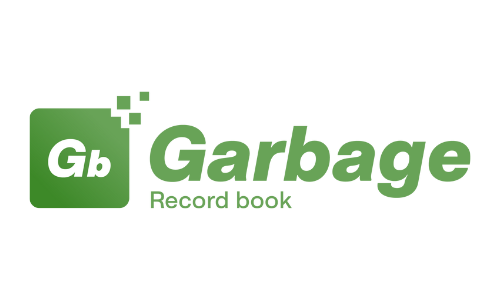 Report ship waste management data in Streamlog Garbage Record Book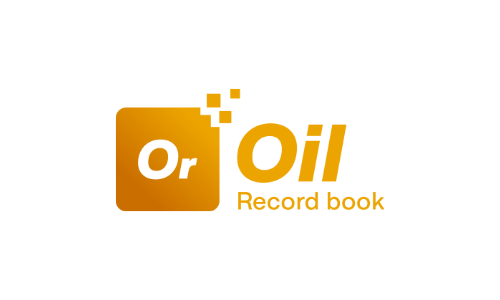 Record all vessel oil and sludge information in Streamlog Oil Record Book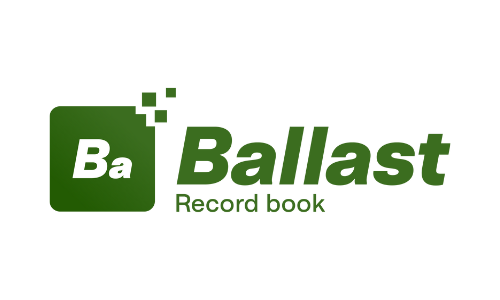 Report all ship ballast water operations in Streamlog Ballast Record Book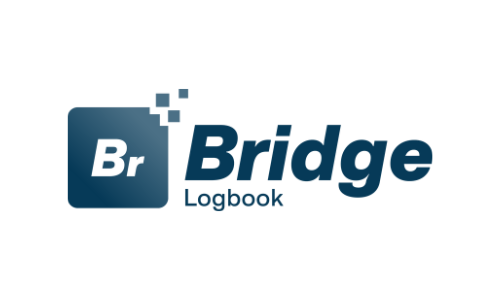 Input vessel operations,  and events in Streamlog Bridge E-logbook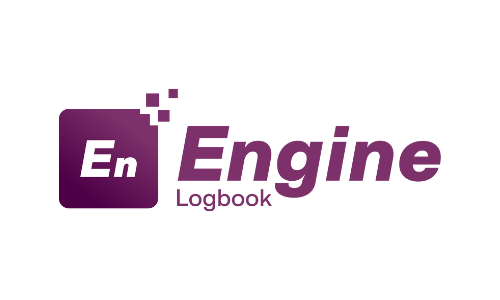 Log engine operations and events in our Streamlog Engine E-logbook.
Discover our products
Opsealog is a company specializing in Digitalization and Performance Management Solutions for the Maritime and Energy sectors. Choosing us is more than just choosing a product, it's ensuring you have a full support team behind you.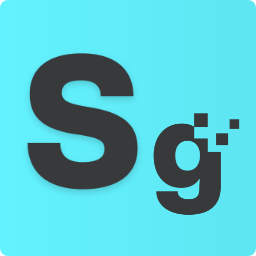 Report activities and improve data quality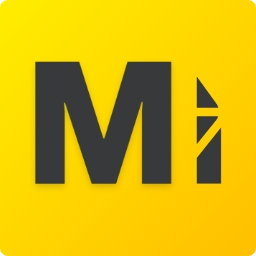 Manage your fleet, save money and decarbonize activities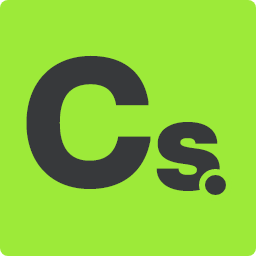 Enhance your fleet performance with the help of our experts